We are a full service photo agency specializing in breaking news, events, celebrities and pop culture. Founded in 1992, with primary operations in Los Angeles, we have photographers stationed around the world in London, New York, Las Vegas, Miami and the Caribbean. Our photos have been seen in hundreds of media outlets from Rolling Stone, Time Magazine, People, The New York Post, The Sun, News of the World, Nightline, Entertainment Tonight, Access Hollywood, Extra, Star, and Globe.
About Giles Harrison, Founder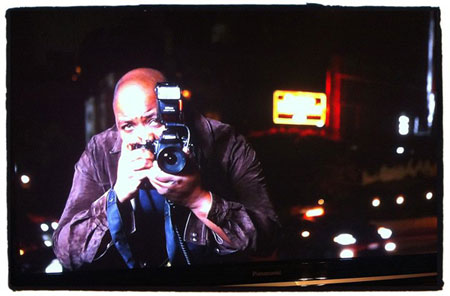 Giles Harrison is widely recognized as one of the leading celebrity photographers in the world.
Over his 17 year career as a journalist, Giles has taken over a million photos and had his pictures appear in hundreds major magazine, newspapers and web sites. London Entertainment, the agency he built from the ground up, has grown into one of the biggest producers of professional image in the world, syndicating over 1000 images each month. Giles himself is today one of the biggest earning photographers in the business.
Under Giles' direction, London covers a wide range of events including: the Golden Globes, SAG Awards, Grammys, Cannes Film Festival, Venice Film Festival, World Music Awards, Coachella Music Festival, Stage Coach Music Festival and the Democratic National Convention. Sports is another specialty Giles is proud to cover through London with regular coverage of NFL, NBA, MLB, and Major League Soccer, in addition to World Cup and the Superbowl.
Giles was trained by Fleet Street veterans after studying photo journalism and political science at California State University Northridge. Starting out as a video photographer, he provided breaking news footage to top entertainment news shows like Hard Copy, Entertainment Tonight, Inside Edition, and Extra.
Giles has appeared as an expert on celebrities and pop culture on tv shows like Tyra Banks, Access Hollywood, GMTV (UK), and Today/Tonight (Australia). He has also been featured by Stuff Magazine, Radar, Venice Magazine, and in a popular series of ads for NBC News in Los Angeles called "I Am LA".
London Entertainment is so revered amongst its peers that a rival agency head was once quoted in GQ saying of Giles "I hate his #@*% guts, but he's the best celebrity spotter I've ever seen!."
Giles proudly maintains London is the best kept secret in the industry.